1 May 2014
As you probably know, many of the Outer Banks sounds froze this winter—an unusual event for this region. So when I wasn't teaching during our frigid winter, I prepped the Kingfisher and tied flies in preparation for the upcoming season.
Here are a few Outer Banks fishing reports to get you up to speed.
Red Drum
Over the winter the Red drum usually leave the sound, but this year they stayed around and are still biting all over the sounds. They have been catching puppy drum about 18–27 inches and we have more Red drum now than ten years ago.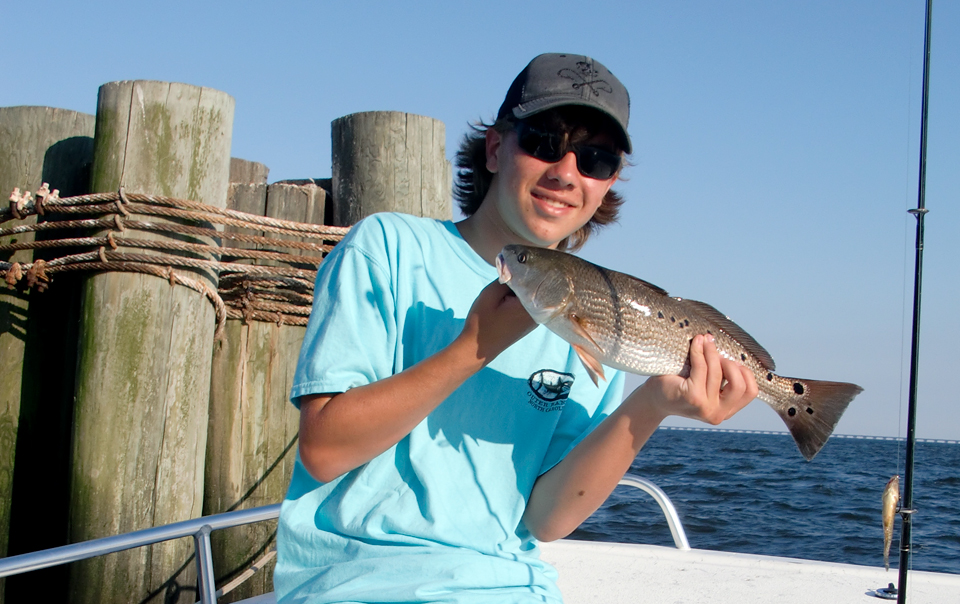 Goods News for Recreational Anglers
The commercial season for Red drum is closed as a result of commercial boats overfishing their quota last fall (2013). NCFWS stated that this also covers their spring and summer quota so they must throw back any Red drum that they catch until the fall. This summer recreational anglers are allowed to keep one Red drum per day that is 18–27" TL.
Black Drum
Black drum are showing up in commercial nets inside the sounds of Oregon Inlet lately.
2014 Recreational Regulations of Size and Possession Limit
14"-25" TL
10/Day with one of them that is over 25 inches
Spotted seatrout (speckled trout or specks)
Last year the Spotted seatrout fishing was spectacular, but this winter's fish kill closed the season to all commercial and recreational fishing until 15 June 2014. This regulation ensures that the remaining stock will get the opportunity to spawn at least once before we can keep them in our creel. In spite of the winter kill, good reports are coming from the rivers that enter into the Pamlico Sound.
Flounder
The flounder fishing is picking up in Oregon Inlet. Anglers casting for puppy drum are hooking up the flatties.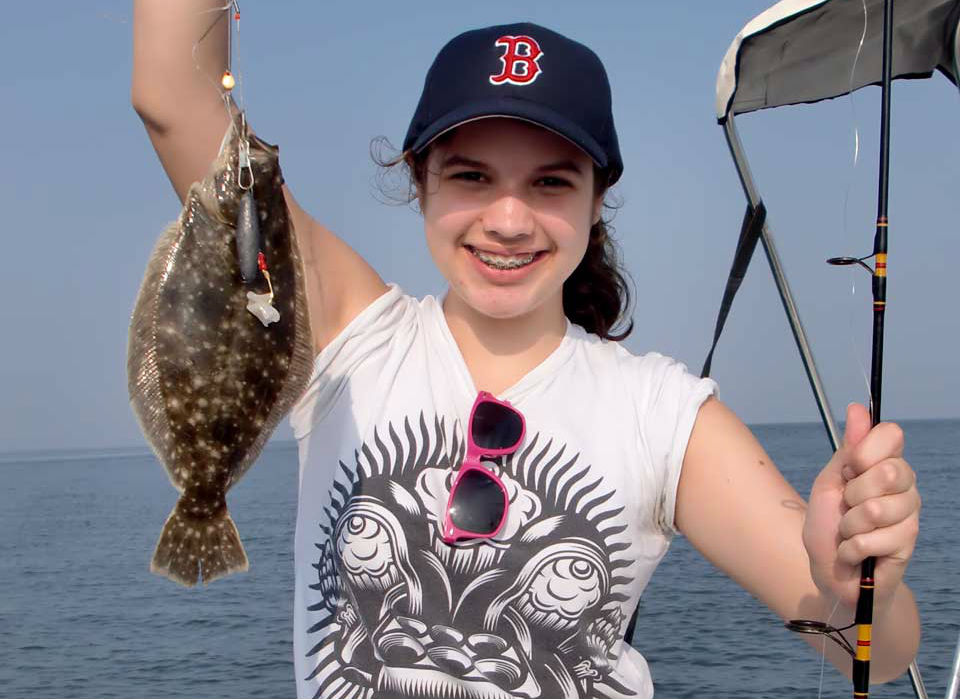 Pier and Surf Fishing
On Nags Head and Jennette's Pier, anglers are catching sea mullet and Northern puffers in decent numbers.
Surf fishing from the beaches south of Buxton is hot. Anglers are bringing in big Red drum, puppy drum, Bluefish, Northern puffers, sea mullet, some flounder, and even a Pompano.
Off-Shore Fishing
Fishing from Hatteras to Oregon Inlet has suddenly turned on with limits of Yellowfin tuna, nice gaffer dolphin (Mahi-mahi), Wahoo, and record-class Blackfin tuna.
I am excited about the upcoming season and hope that you can join me on the Kingfisher for some fun on the water.