6 July 2014
Hurricane Arthur came and went without much incident on our end of Roanoke Island. One tree blew down, several limbs fell, and the canal water rose way out of its channel, but no major flooding.
The storm was Friday and my boat was in the water the next day. Use caution when boating after a storm. There was floating debris such as big pieces of docks with attached pilings and floating logs. Do not trust the channel markers either. The red and green marker cans through Oregon Inlet were seriously out of place. It would have been an easy way to run up on the shoals by accident. I saw one boat just barely miss doing it.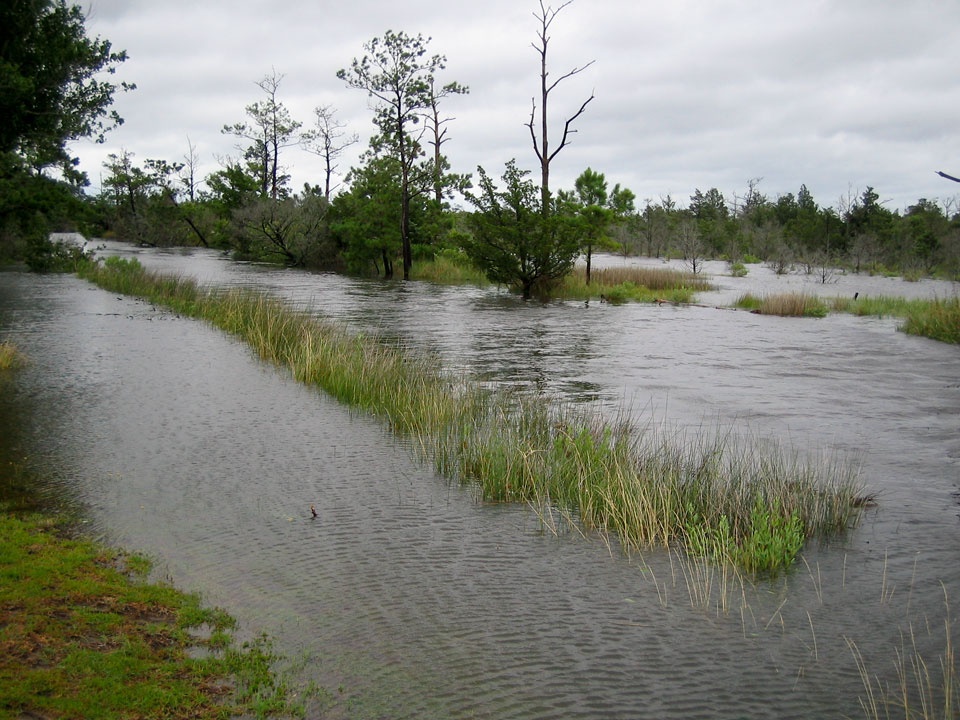 I fished with Bill Z. on Sunday. We went to the inlet and had a great day. We caught nice Weakfish, keeper flounder, nice Bluefish, and a bunch of other stuff. We had bites on nearly every drift. The winds were mild and the waters flat. Bill is originally from Pennsylvania and salt water fish are new to him. He gets excited about every fish he catches. This was a good day for him. He not only caught his first Weakfish, he got a double header on them.
Catch
Weakfish (grey trout)
Summer flounder
Bluefish
Northern kingfish (sea mullet)
Atlantic croaker
Spot
Pigfish
Pinfish