20 June 2015
Ocean Fishing Report
Today was one of those days when the Kingfisher made it out into the ocean for an OBX nearshore fishing charter.
The water in the morning was as flat as a freshwater lake so we went trolling for Bluefish and Spanish mackerel. We did well and decided to drift some Bluefish fillets for sharks. We kept on getting little bites but did not hook up. We finally hooked up to a decent-sized Atlantic sharpnose shark and when it got to the boat, everybody got excited. I got super excited, not because of the shark but because there were two Cobia four feet from the boat—everyone then understood. It took some doing but the bigger of them took one of the baits and after a nice fight, we subdued it and put it in the cooler. We caught the second one too, but it was a little small and we released it unharmed. After that, we caught a bunch of fish with a small Mahi–mahi being one of them.
It was a beautiful day on the ocean with crystal-clear water, blue skies, and great company. I hope for more days like this.
Saltwater Game Fish
Little tunny (false albacore)
Bluefish
Spanish mackerel
Cobia
Mahi–mahi
Grey triggerfish
Atlantic sharpnose shark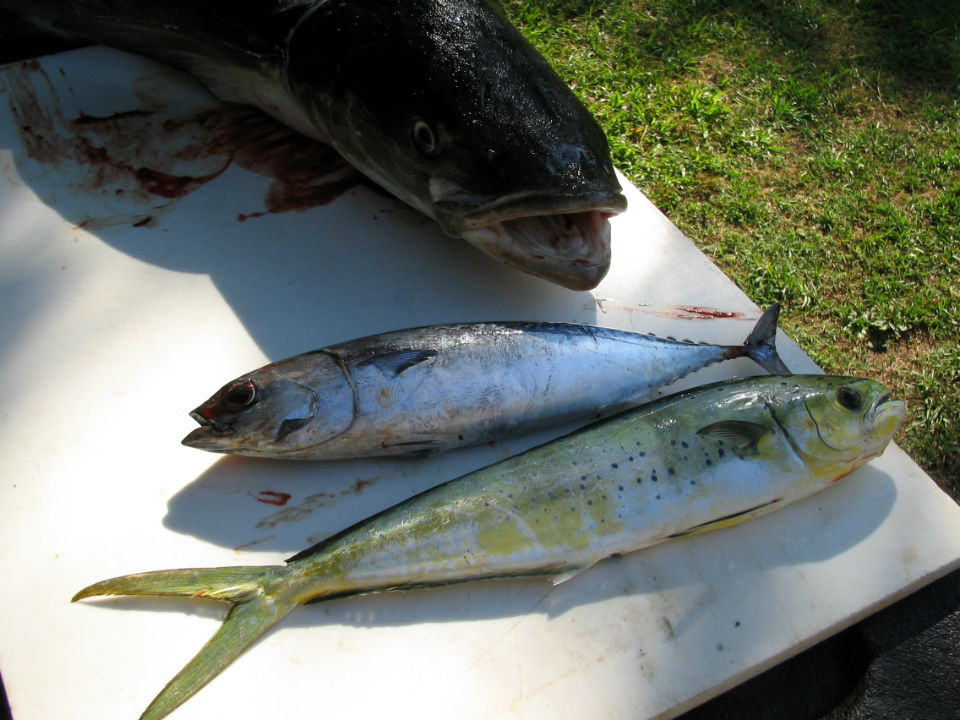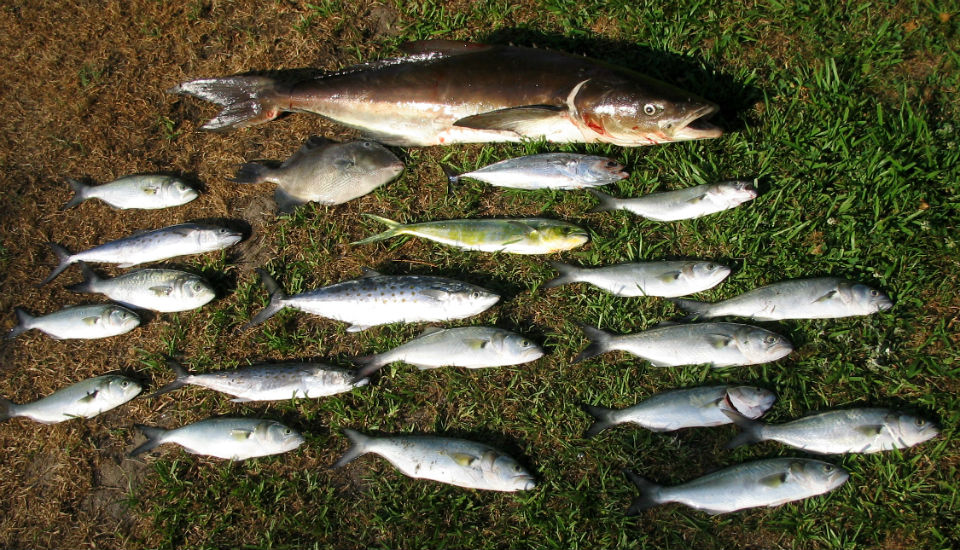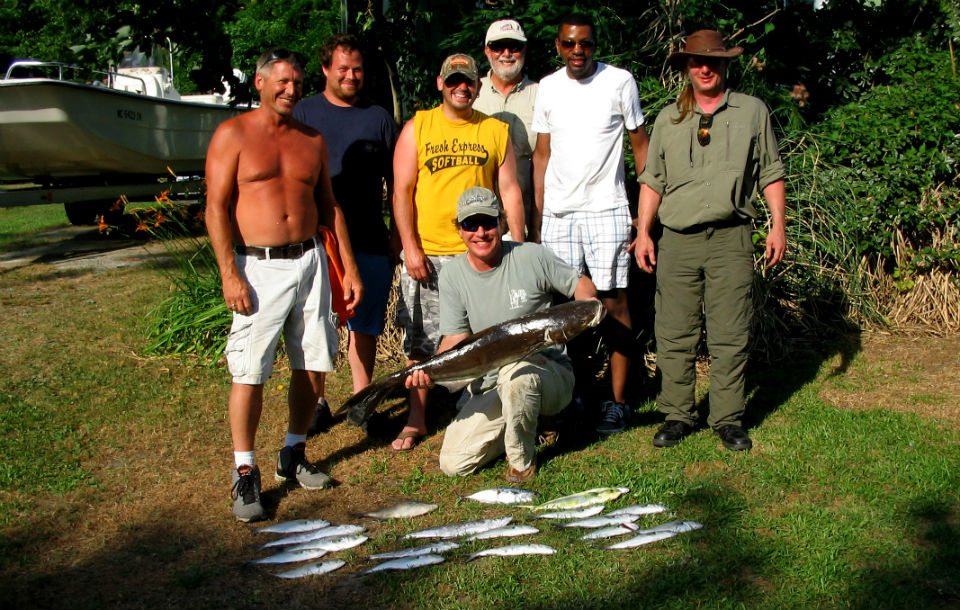 Contact me if you are interested in an OBX nearshore fishing charter.