Fish the sound and then sit back and watch the show.
22 June 2016: Soundside Adventures has discontinued the Sunset Fishing with the Purple martins tour. However, we offer four-hour inshore sportfishing charters and also kid's fishing trips—an exciting adventure for the whole family.
This tour begins with two hours of fishing in the scenic Croatan Sound around Manns Harbor, North Carolina.
Target Species
Spotted seatrout (speckled trout or specks)
Weakfish
Black drum
Red drum
Atlantic croaker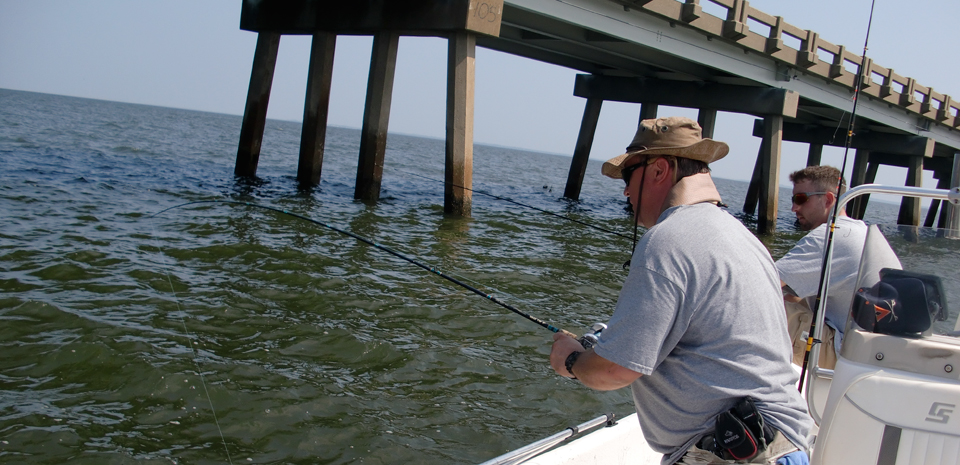 Just before sunset we will stow our rods and watch up to 100,000 Purple martins as they prepare for their night's roost on the girders and support frames of the William B. Umstead Memorial Bridge (old Manns Harbor bridge).

When the birds begin flying toward the bridge, you will learn some Purple martin ecology and then get a close-up look at this enormous congregation.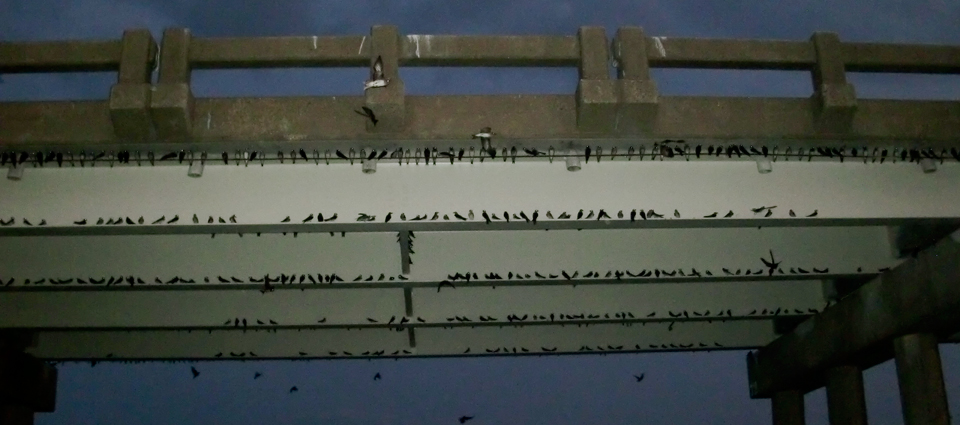 Review
❝Thanks for a really great trip. To keep my kids active this summer, I got them each a journal to write the summer experiences in. You got quite a few pages from each. When I asked them what they liked the best about their vacation, it was the fishing trip. My wife and I also had a great time, and appreciated the wildlife explanations. The sunset was great and the birds nesting was great. The evening tour was a perfect family event.❞
– Ric McWaters